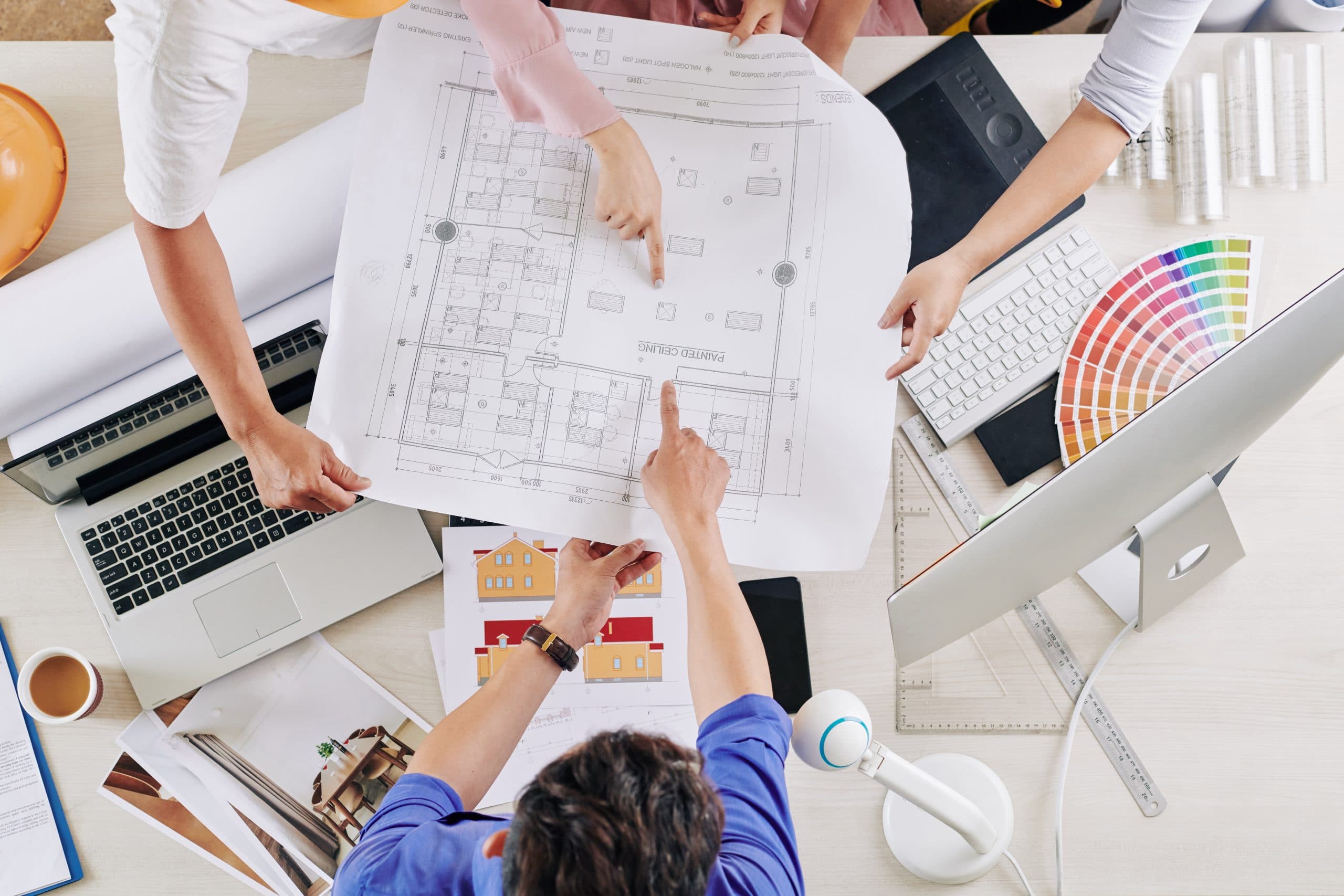 Things To Consider When You Plan Your Floor Plan In Home Construction
The first thing you need to do when in-home construction is to create a floor plan design it will serve as the basis of your entire project, If you have created a dream plan or drawing for your home and need help to get it right, then a professional architect can help you to achieve your perfect plans and drawings to go ahead. Before constructing anything, we usually tend to make notes, lists, or sketches to clear our minds to imagine an idea for you want. We create a mental picture of how it will look on the surface. All gorgeous homes start with good planning.
Key points to consider floor planning.
Building a house requires careful planning. The following are some of the most significant factors to keep in mind as you go about constructing your home.
1. Rooms Layout
Make sure you plan each room carefully: how many bedrooms, living rooms, dining, and kitchen? Once you've determined the number of rooms like bedrooms, living rooms, dining and kitchen you'll need, the distance between them must be carefully planned.
Bedrooms should be away from the entertainment space. This helps you to relax, especially when you have a long day. Your bedroom should also be away from the kitchen since noisiness can make it difficult for you to sleep.
2.Room Layout
One of the first stages in planning your new house is drawing the floor plan design. Hiring an architect to help you with that can be costly, especially if you want to make changes later on. Floorplanner allows you to design freely, and make changes when you need to.
ie; You need an entertainment room right now, but later it'll have to be converted into your kid's room. Be mindful of that before you choose a furniture type and layout that can't be reconfigured.
3.Size Of The Room
For comfort and practicality, it is important to decide on the size of each room. Before you get started on designing your new home, it is important to pay attention to the occupants of each room and determine their comfortability with the size. All rooms in your home hold a certain purpose, so decide what you need to use each room efficiently. Always make sure to leave enough space between your furniture and walls so that it will be easy to move around.
4.Get your priorities right
Your house is the place you live in, spend most of your time in, and raise your family in. It should have a design that is aesthetically appealing and also functional to meet up your lifestyle needs.
With a lot of distractions at home, you may have to be creative with your workspace. Find an area that is quiet and has good lighting and put a desk there.