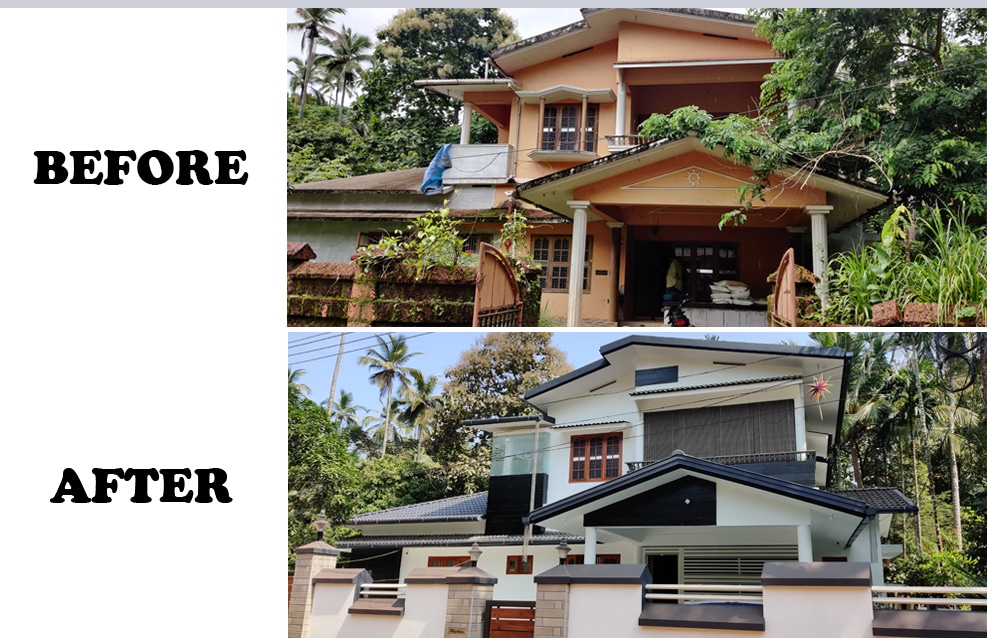 3 Tips for Make Home Renovation Before Choosing a Construction Company in Thalassery
Home Renovation. Ren·o·vate: means restoring (something old, especially a structure) to a good state of improvement, or to make new again.
Remember that a renovation indicates you're updating a current structure with cosmetic changes, not vital changes to the existing building. For example, displacing your old windows with new ones is a remodeling project.
We're here to give you 7 tips to make your home renovation
Have a Plan
It's important to have a concept in mind about the final result, and it's even more important to devise an actionable plan for the process.
Not only should you plan for the final result, but you should also brainstorm for other renovation ideas, select all products as early as possible, analyze contractors and service providers, get quotations from all companies, and settle on the finer features of the process. However, in order to do any of that, you'll initially have to fix your budget. This will help you narrow down your choices and make your planning process more efficient.
Consult an Architect
You may think that you know what to do and that you've got it under direction. However, getting a full-on architectural consultation can be such overkill, not to suggest that you feasibly can't manage it. Alternatively, how about you consult with an architect? They'll give you the insights and advice you need to bring out the best and most effective renovations in Thalassery according to your budget. Wallmarker is the one of the best architectural and interior design firm in Thalqassery ,Kannur
Partner with a Contractor
Once you know what you need to do, it's time to look for a builder that can provide your requirements. When attending to renovating your home, you want a constructor that can both do quality renovations while sticking to the budget you've set. yet, look for experienced builders in Thalassery or search near your place who can give you consultation and mentoring services as a part of their package. 
Wallmarker Builders & Interiors is the best home builders and interior designers in Thalassery,Kannur to construct your dream home