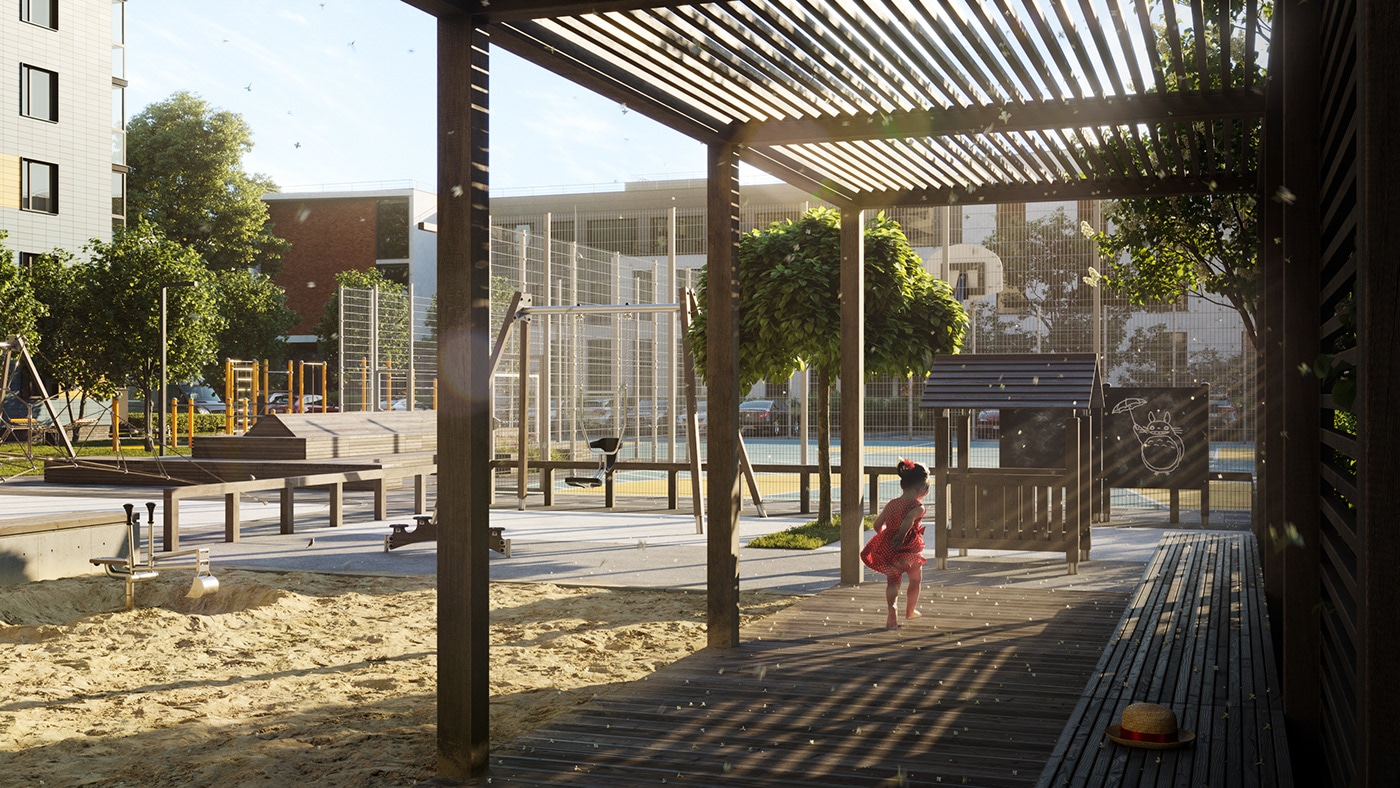 5 Types Of Pergola Design For Your Home Construction
What is a pergola
Pergola is an exterior garden building having a shaded walkway, passageway, or sitting space of vertical pillars that support an open construction. Commonly placed over the entrance of the house, it serves as a platform for vines to grow on and for flowers and flowing plants to be placed in pots. It is considered an ideal location for breakfast and light eating since it affords privacy without necessitating shade for its occupants.
Wallmarker Builders and interiors do all kinds of building construction and interior works in Thalassery, Kannur. Our services are near your location
If you're looking to build a pergola for your backyard, we can offer several different designs and projects that range in size, complexity, and price.
Open-Top Pergolas
This open-roof idea allows sufficient air circulation and sunlight. An open-top plan should be installed strategically in the garden to offer an appealing focal point. It can also be used to add beauty to the garden through the addition of trailing plants.
Vinyl Pergolas
Rather than being just one material, pergola comes in many types. Wood, vinyl, and aluminum are among the most popular choices. Vinyl gives you high strength and durability without compromising on appearance when compared with other materials. And since it's weatherproof, there's no need for regular maintenance.
Steel Pergolas
This Pergola design is perfect for areas with harsh climate conditions. The steel framework holds up the pergola fast and lasts longer in tougher weather conditions. You can also add some color to your patio decoration with a custom pergola covering or awning.
Gable Pergolas
Gable Pergolas are some of the most popular choices for homeowners looking for shelter from the sun, rain, or other elements. This type of pergolas are typically installed over patios , decks, hot tubs, and other structures that require shelter. This pergola offers sufficient water runoff and can be constructed with a variety of materials in different styles.
Sail Pergolas
The Sail Pergola is a flat-roofed structure that utilizes a stretchable fabric instead of the traditional wooden lattice. This material allows for more shade during the sunniest parts of the day. A sail pergola offers a clean and modern design compared to an open roof structure, and also boasts many different options when it comes to color and design.