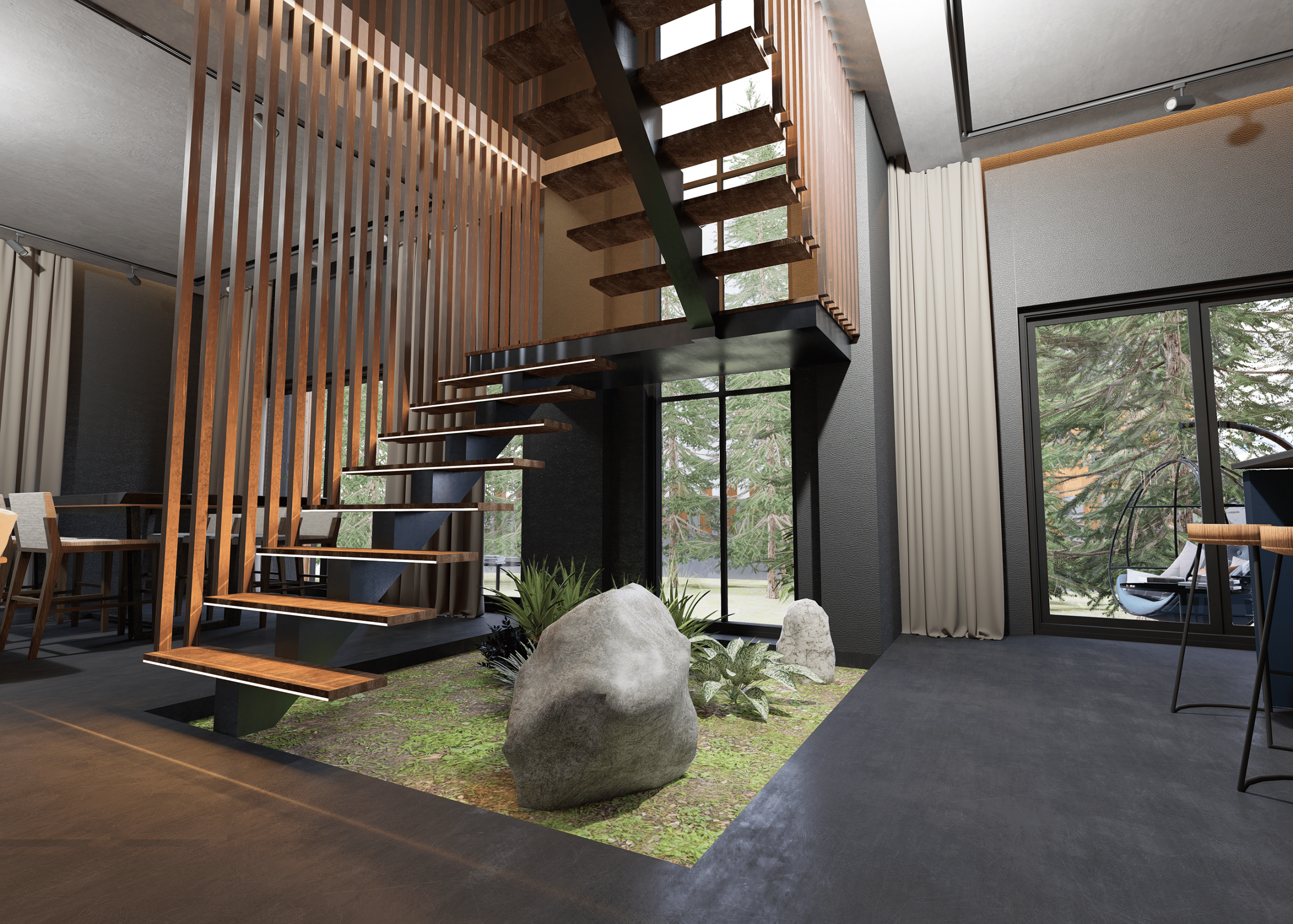 4 Staircase Ideas For Home Interior Look Beautiful
A staircase is often an architectural feature adding to the aesthetic
of any home design and can offer more than just access to other levels. A staircase can create instant wow-factor or drastically change an existing look depending on its style and structure.
A staircase can completely transform a home by adding style and personality. Many unique staircase designs make your house look more beautiful. In this article we are highlighting 4 types of modern staircase ideas that will help you to choose the perfect one for your home:
Floating Stairs
Float Stairs Designed to cut down the size, or hide the supporting structure of a staircase, This staircase creates a minimalist look and is best suited for modern décor.
An open-plan floating staircase is usually chosen as a design element to modernize interiors. It also helps make your space look bigger as it makes visualizing the entire floor space much easier.
Ribbon Staircase
The Ribbon Staircase is just that designed from a sheet of stainless steel,
This design is simple, the minimalist staircase can be a work of art in itself, and that is folded and lacquered. The design allows for a custom fit to any space, This staircase is Created by Czech Architecture.
Cantilever Stair
Cantilever stairs are independent steps anchored at one end, This kind of staircase can appear as though "floating in the air" because the treads, or steps, rest on the vertical structure of the staircase and attach to any wall.
This cantilever stair system is engineered to minimize flexing and can create a refined appearance within your interior. Apart from being an element of interest, these systems can easily be manufactured in different materials, shapes, and finishes.
Hanging or suspended staircase
Hanging staircases are the perfect way to add some excitement to your everyday treks up and down within your home. These staircases have stair treads made from heavy steel, concrete, or glass and are cantilevered from the wall.