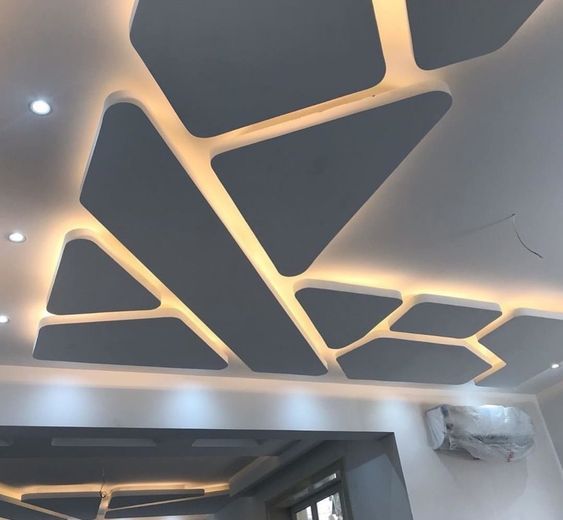 TIPS TO BEFORE CONSTRUCT A FALSE CEILING IN YOUR DREAM HOME
WHAT IS FALSE CEILING……….?
In simple words, a false ceiling is a fitted ceiling that hangs under the original ceiling of a room or home. It's normally suspended by wooden or metal frames. We design False ceiling designs for bedroom ,false ceiling designs for living room etc in Kannur,Thalassery,Mahe,Nadhapuram …
These are usually installed at a minimum distance of 8 inches from the original ceiling. They're adaptable enough to be constructed in homes of any size– it's all about being original with shapes and available
Height:
One of the important factors is height. For safety, one must assure that if you raise your hand, there should be sufficient space between the ceiling and the hand, so you don't accidentally hit off lights. Special care should be taken to assure fans are placed at spots where the hand doesn't accidentally encounter it.
Wiring:
Plan your wiring layout as in some cases, this will end up discovering the shape and design of the false ceiling especially if you only want a partial one or a border.
Ceiling Fans:
Ceiling fans are heavy and require a hook to be installed on the main ceiling slab before false ceiling work. This holds especially true in the case of gypsum or any other lightweight ceilings.
Lighting:
While cove lighting enhances the ceiling, concealed down lighters improve the beauty of a space. In all cases planning to wire beforehand is key. Recessed lights can be planned so that when you cut the false ceiling to house these lights, there should be no framework at the same spot as the light to be installed. Pendants and chandeliers need hooks to be placed on the main ceiling beforehand.
Hanging Features:
In case of hanging a heavy item like a swing, one needs to install a strong hook in the ceiling slab before building the false ceiling to take the load