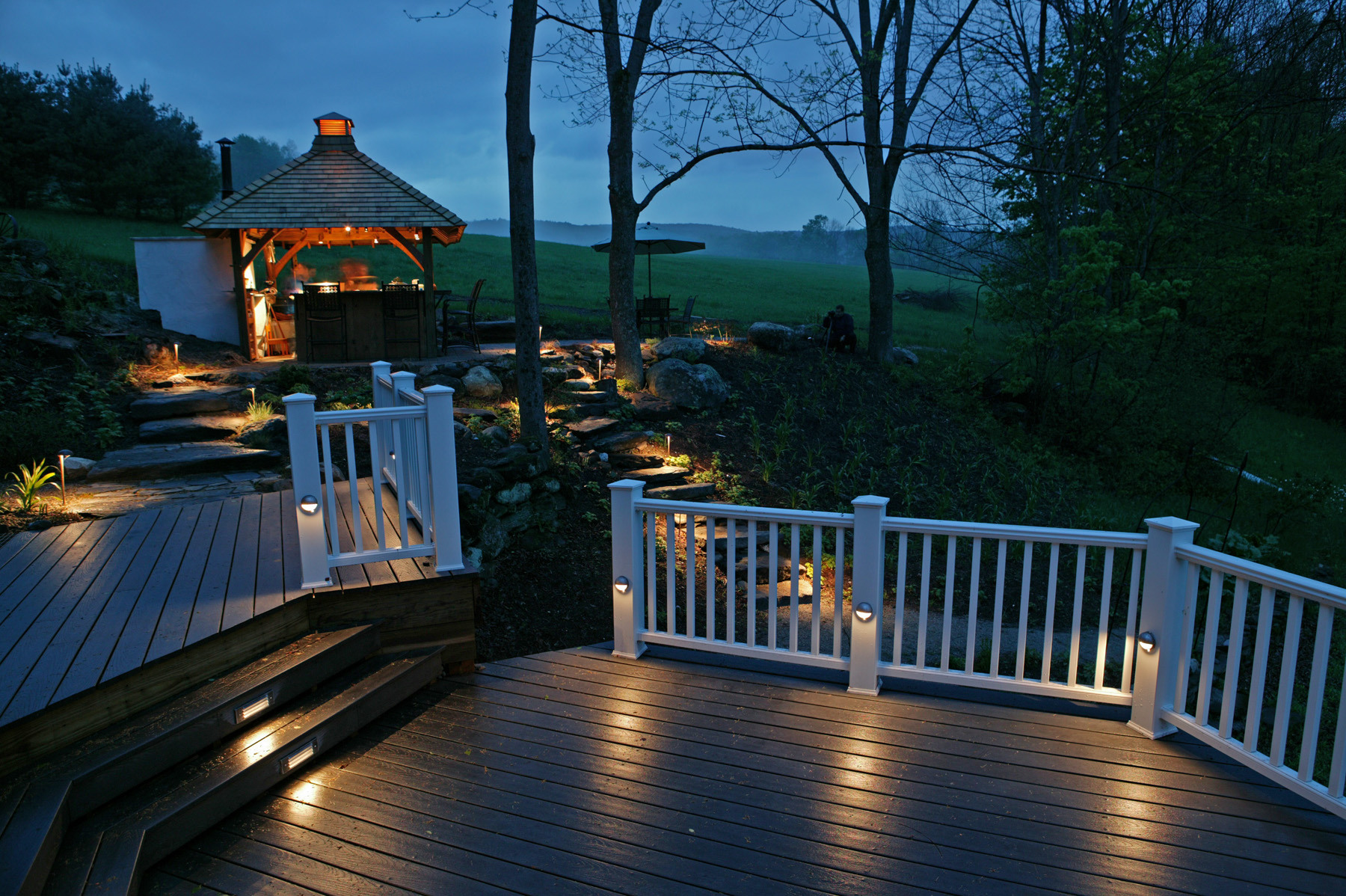 Lighting Your Landscape like the Pros
The deck is swept and ready for summer barbecues, the lawn is freshly mowed, and the outdoor furniture is dusted off. In short, the stage is set for cookouts, family gatherings and entertaining late-night porch hangouts. But don't get left in the dark.
According to the American Lighting Association (ALA), proper outdoor lighting is just as important for a beautiful landscape as a lush lawn, bright flowerbeds, green plants and manicured shrubs.
Jeff Dross, corporate director of lighting education and industry trends for Kichler Lighting, recently explained that homeowners are opening up to new ideas with landscape lighting.