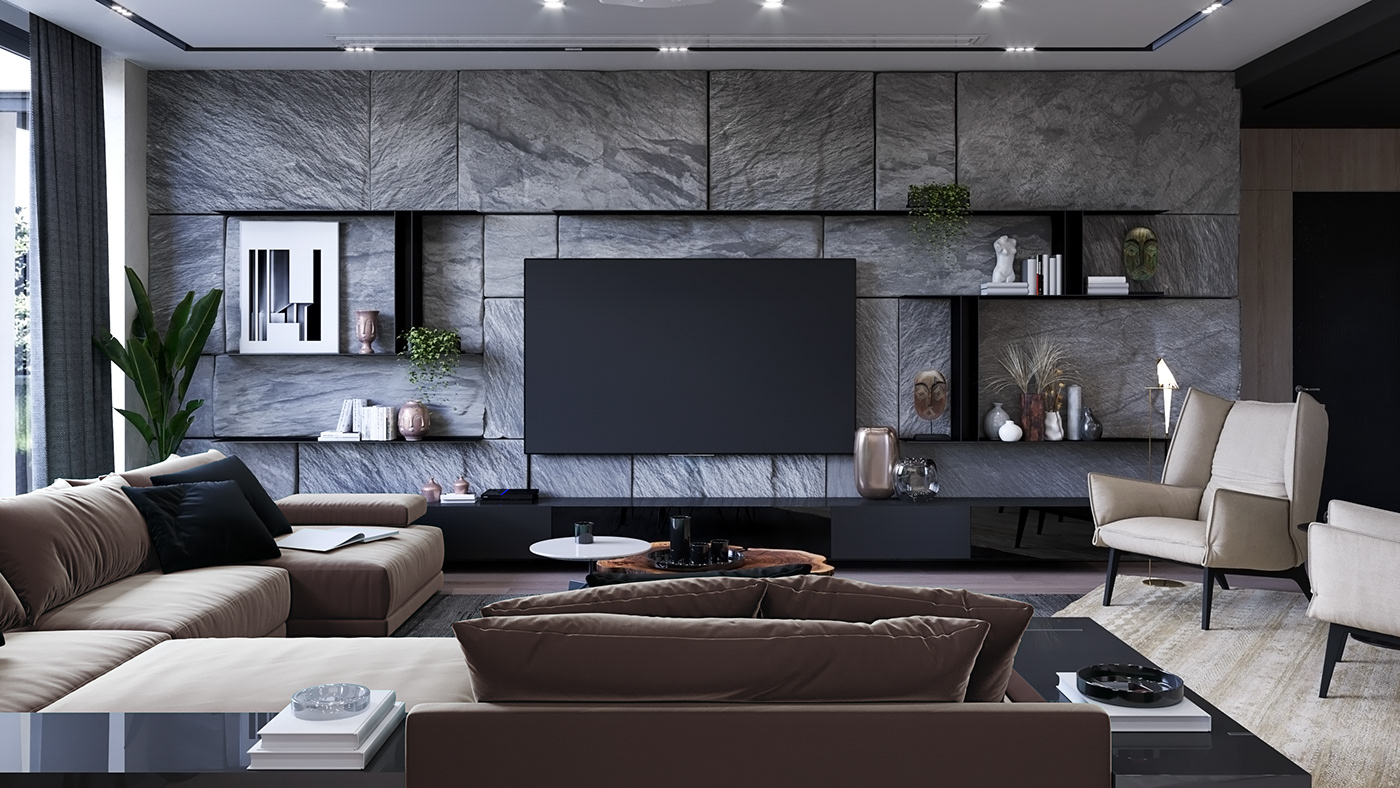 CONTEMPORARY STYLE-AWESOME REASONS TO LOVE CONTEMPORARY INTERIOR DESIGN

                           Many people think modern and contemporary designs are identical. But there's a world of variation. They may be equivalents when describing many things, but in design, modern vs. contemporary are pretty different. Modern design refers to an age that has passed, while contemporary design is all about the now and the future
                      If we start comparing modern interior vs contemporary interior, this could be a non-ending discussion. There are many variations, and both designs are important in their own spaces. But let's concentrate on contemporary designs, why would one wish them. If it is your style or not?
                     If you still think it is not your style, let us give you 7 awesome reasons to prefer contemporary design once and forever.
1.Comfortable Yet Bold Appearance:

                           Spaces with contemporary designs are more comfortable, bold, classy, and have the right balance of colors. In contemporary interior designing, space is the main center, not the other things. This set of interior design focuses on space rather than individual things. When you look at the overall design, you are not confused. But soon, you wish to love decorating your rooms in contemporary interiors.
2.Unique & Striking Designs:

                  Contemporary spaces help you use your artistic muscles and helps to change the appearance of your home. The home or apartment that is contemporarily designed looks striking due to simple improvements. These simple improvements could be like a painting, a light, or a small table. You can add a bright-colored mat to decorate your living room. You can add a bright-colored mat to decorate your living room. These simple improvements will create a stunning look that you want to create.

3.Simple Yet Amazing Accessories:

Contemporary architecture and interior designing apartments have elegant, sometimes old, and simple accessories. The living rooms and bedrooms are simple contemporary accessories. Accessories like lights, small cushions, textured fabrics are a few of them. Antiques and unique items give an extra lavish look to your rooms. But, making a contemporary interior design is not easy. It is like an art, and can only be done by some creative designers.
                                  If you want to have a marvelous contemporary interior design. You need to hire a professional interior design company with solid portfolios and experiences. We are the best builders and interior designers in Kannur, Thalassery, Mahe, Kozhikode, Kerala.
4.Glorious Use of Spaces:

                    Contemporary interior architects use the spaces in the smartest possible way. They try to accommodate the most luxurious within the small available space. As we mentioned previously, contemporary interior design is an Art.
                 The spaces among furniture and walls are as important as the object itself. You can also arrange the broken air ducts and paint them with bold colors to blend it with your walls. An only expert interior designer can make use of the room space brilliantly.
5.Stunning Simplicity In Decoration:

                     Usually, contemporary designers make use of metals, stone, or wooden objects to decorate the rooms properly. Think like a zebra cushion on a gray sofa or a striped rug. These simple additions in your bedrooms look striking and that is why we love modern interior design houses.
6. Focuses on Natural Lightning:

                   Contemporary designers concentrate on cove lighting or auxiliary lighting in the rooms. You can also apply lighting effects to focus on the piece of furniture or paintings. Improve your space by plain metallic fixtures and see how your space seems.
7.Modern Furniture:
               Everyone wants to improve the look of their spaces with the latest furniture that looks expensive and luxurious. The main reason why you should love the contemporary style is due to its absolute matching with modern furniture. Less furniture but with bold or neutral colors with structural designs is what you need to make your rooms look impressive. So go for such modern furniture and let your space address for itself